Lowest Grade Golem Creation is one of the skills of Han Jee-Han granted to him by his Gamer ability.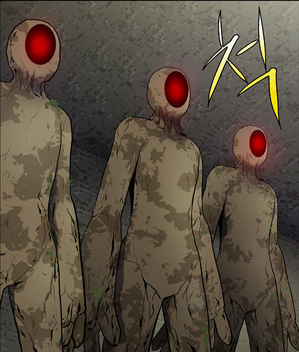 Information
Edit
Han Jee-Han can create and command golems that he makes from the ground. The golems can level up to get bigger and stronger. Han Jee-Han also level up the skill so much that he can create metal golems.
Level 1: Summon two small Golems.
Level 10: Golems grow taller by 1 meter.
Level 22: Summon three medium-sized Golems. Able to infuse the Golems with magic to increase the amount of damage they do.